MFC Portland 020 (025) is a coating mixture based on Portland cement, suitable for poured levelling (base) floor layers - under the flooring in civic and residential buildings.
MFC Portland 020 (025) is freshly poured coating mixture based on cement bonding, filling, additives and water.
MFC Portland 020 (025) is used for poured levelling (foundation) floor layers especially at residential,civic and industrial buildings with oprational stress up to 7,5 kN.m-2. It is very suitable for heated floor systems – coating composition is homogenous in full thickness of layer w/o further compaction (great heat conductivity). MFC Portland 020 floors are installed with levelling of ± 2 mm.m-1 and usually do not require other levelling screed for installation of final surface layer. Wide range of regular flooring can be used.
We deliver with Transmix/Bremat most up-to-date equipment
TransMix/Bremat mixing and mobile set is mainly for production of liquid coating at the construction site. It i equipped with material storage tanks, mixing set and helical pump. The fresh coatin is transported via mentioned equipment directly to intended location.
Main advantages:
fully automated production with exact batch processing takes care of steady coating quality
TransMix stays at the site for the time really needed to install coating
coating production and transportation is continuous, there is neither worker nor machine idle time
the quantity needed for particular surface is produced only - minimalization of additional cost
immediate consumption supervision on the spot
minimal requirements to the construction site equipment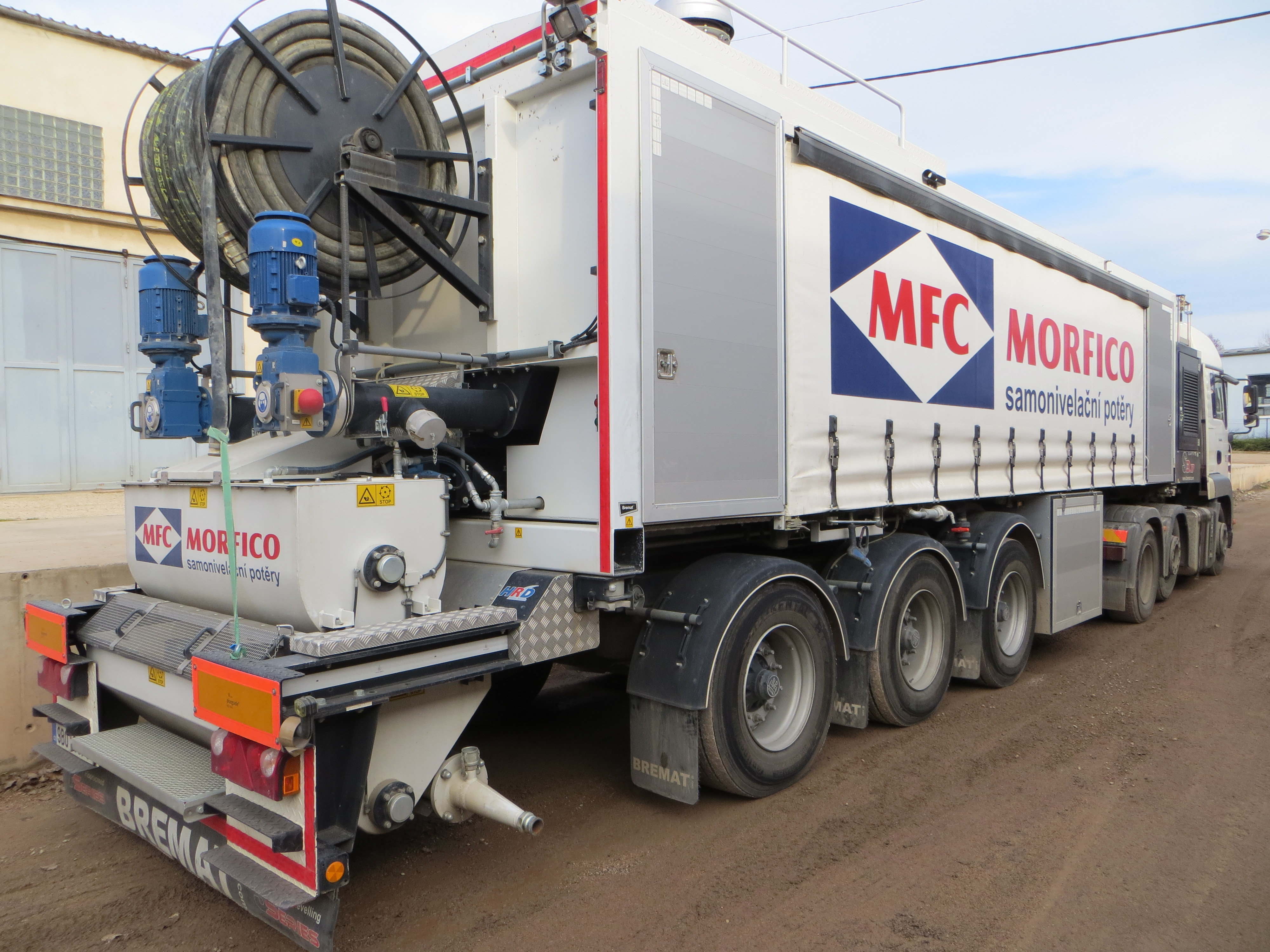 We are located in: Tišnov u Brna
Quantity is no challenge to us...
At the meantime we already have seven fully equipped sets on hand, with daily output reaching more than 210 m?!